---
About us
---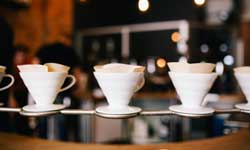 ---
Premium Tile provides wholesale store services for natural stone and premium high quality ceramic tile at discounted prices. We are a factory direct wholesale warehouse that im ports beautiful high quality stone and tile from many locations worldwide. We are able to obtain large quantities of exotic natural stone and ceramic tiles direct from the suppl iers at very competitive prices.
Our goal is to provide you with the best products, exceptional service and the lowest prices available. Our professional staff is here to help with any project no mater how large or small.
We aim to insure consistent successful projects and very happy clients. We achieve these results and avoid unplanned project difficulties through our combination of professional expertise and friendly personal service.
We maintain a strong partnership with our suppliers who include the market leaders within their fields. Premium Tile has you covered with superior service unmatched quality and competitive pricing.
We distribute to many locations locally including Utah, Arizona, Oregon, Washington and Nevada. Call us for free estimates, will be glad to assist you.